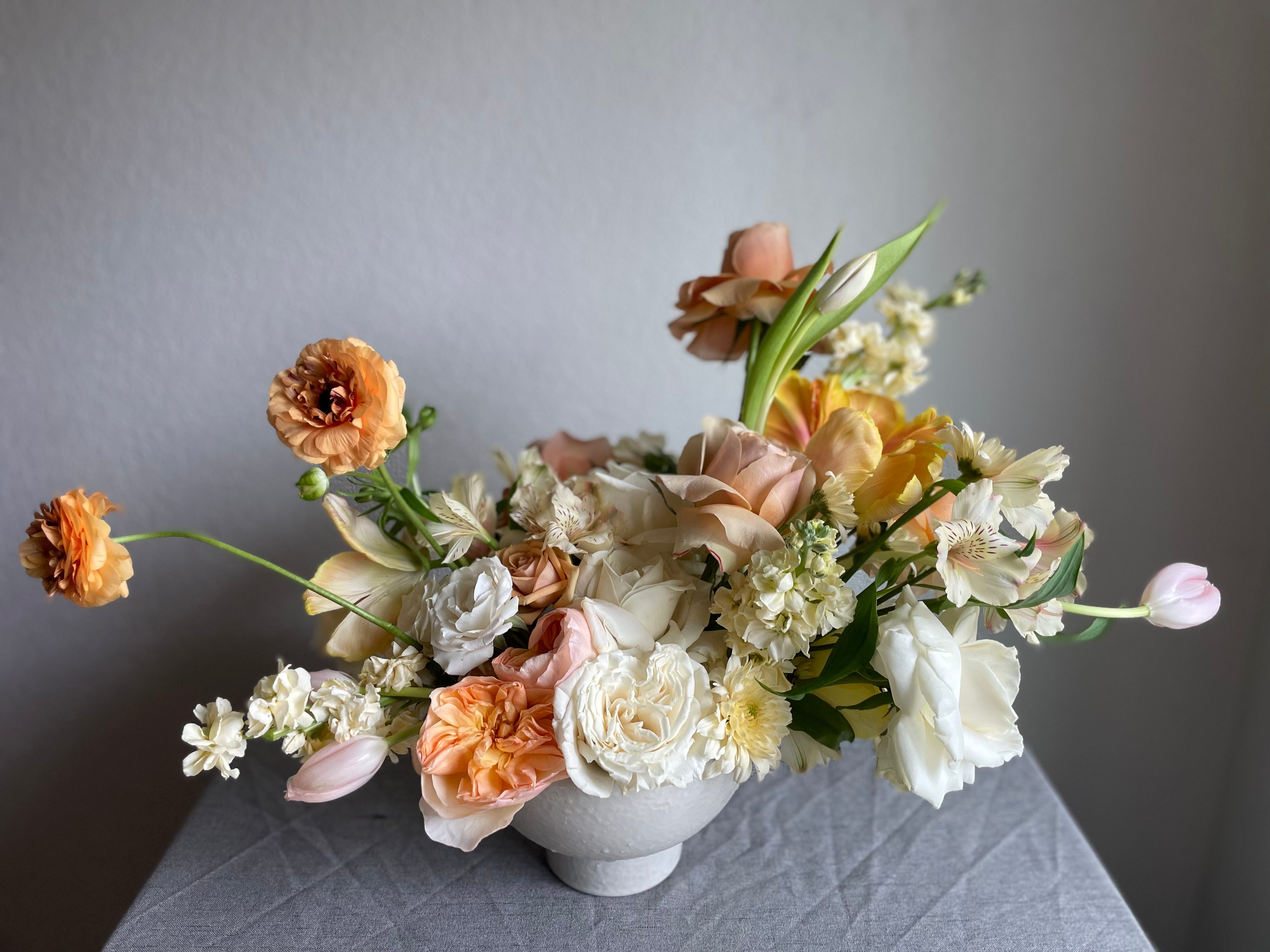 elevate your celebration
Fine art Florals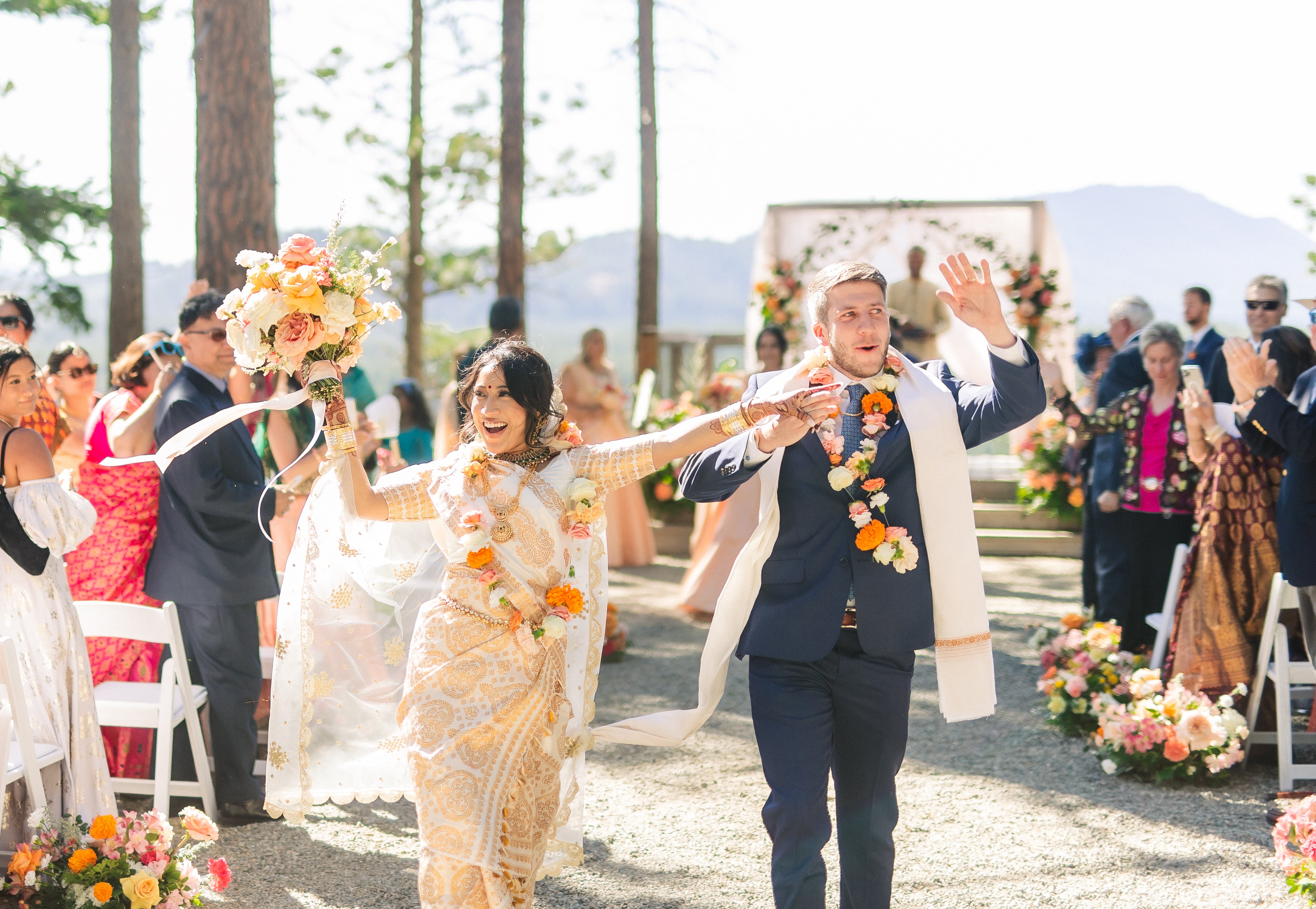 Tell your unique love story
Custom Weddings & Events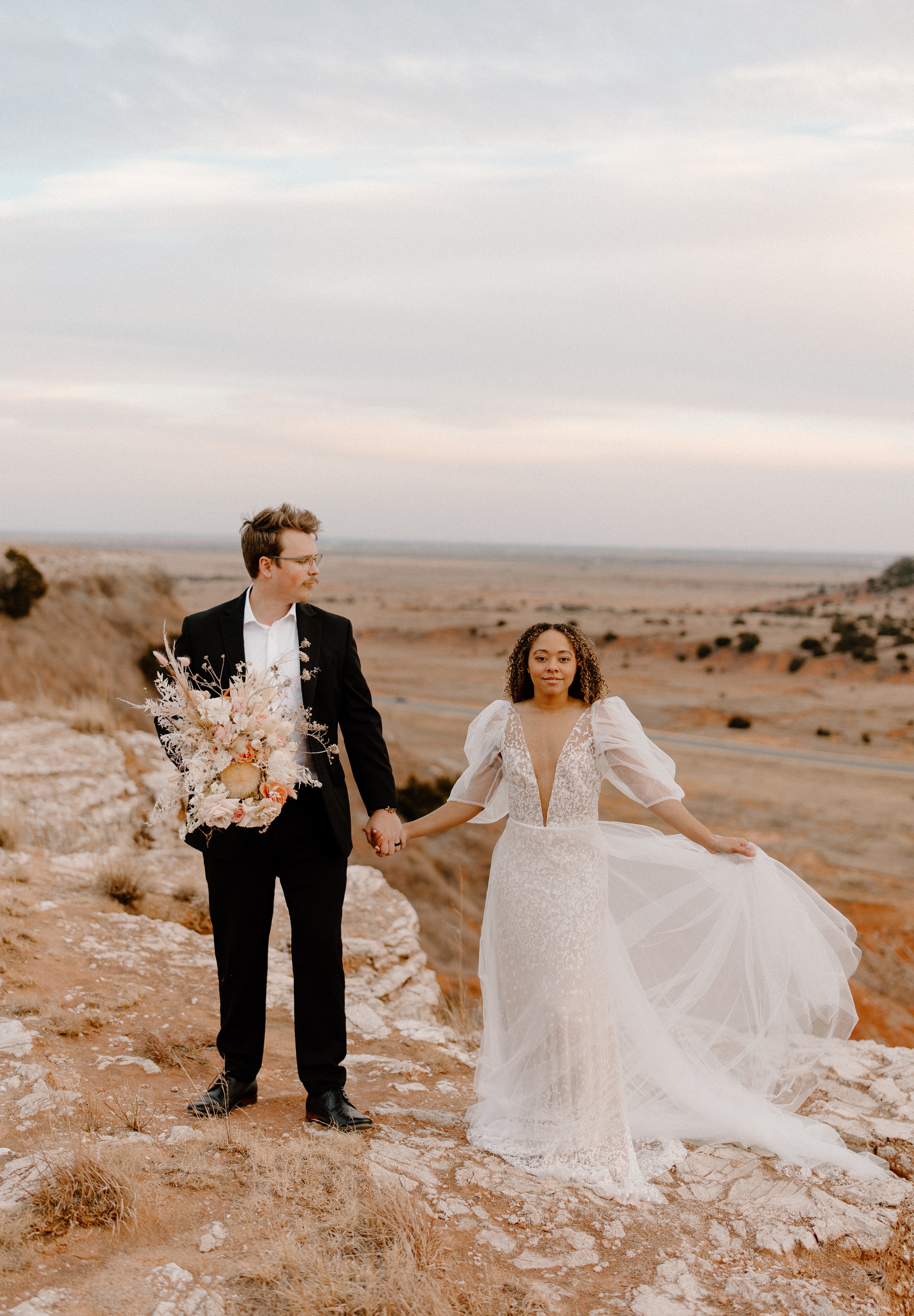 for the wild at heart
adventure elopements
Choose your love language
Curated Collections
Seasonal, botanical and landscape inspired floral design
Roslyn, WA based Wedding and Event Floral Studio, specializing in organic, natural style, long lasting florals, for all seasons & celebrations. Serving statewide and beyond.
Contact us to create a custom floral expression for your event, or choose a la carte from our curated collections.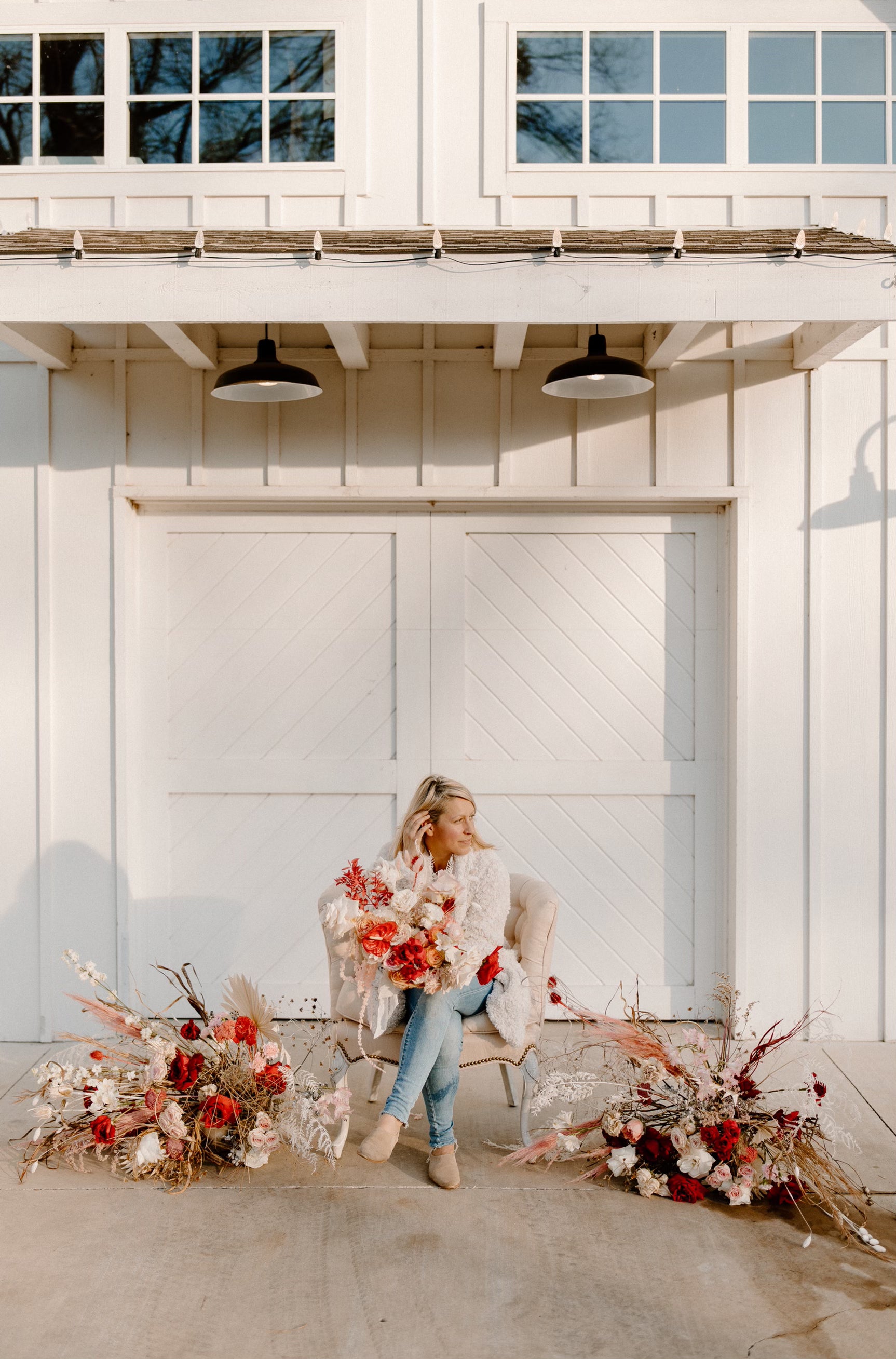 Little Bird
Adrian Hayden, Owner & Lead designer
LOVES : yerba mate. moon. fireplaces. sunshine. mornings. hayfields. crickets & frogs. owl. mt si. mt tam. Valley of fire. rescue pups Luna & Rio. bicycles. horses. sisters. toms. jeans. lilac & lupine. chopin. gold
Meet your florist
Services
Custom Events
R&S provides consultation, envisioning, execution and breakdown for full service custom events, including ceremony, reception & personal florals, large scale installations, and editorial collaborations, statewide and beyond.
Starting at $3500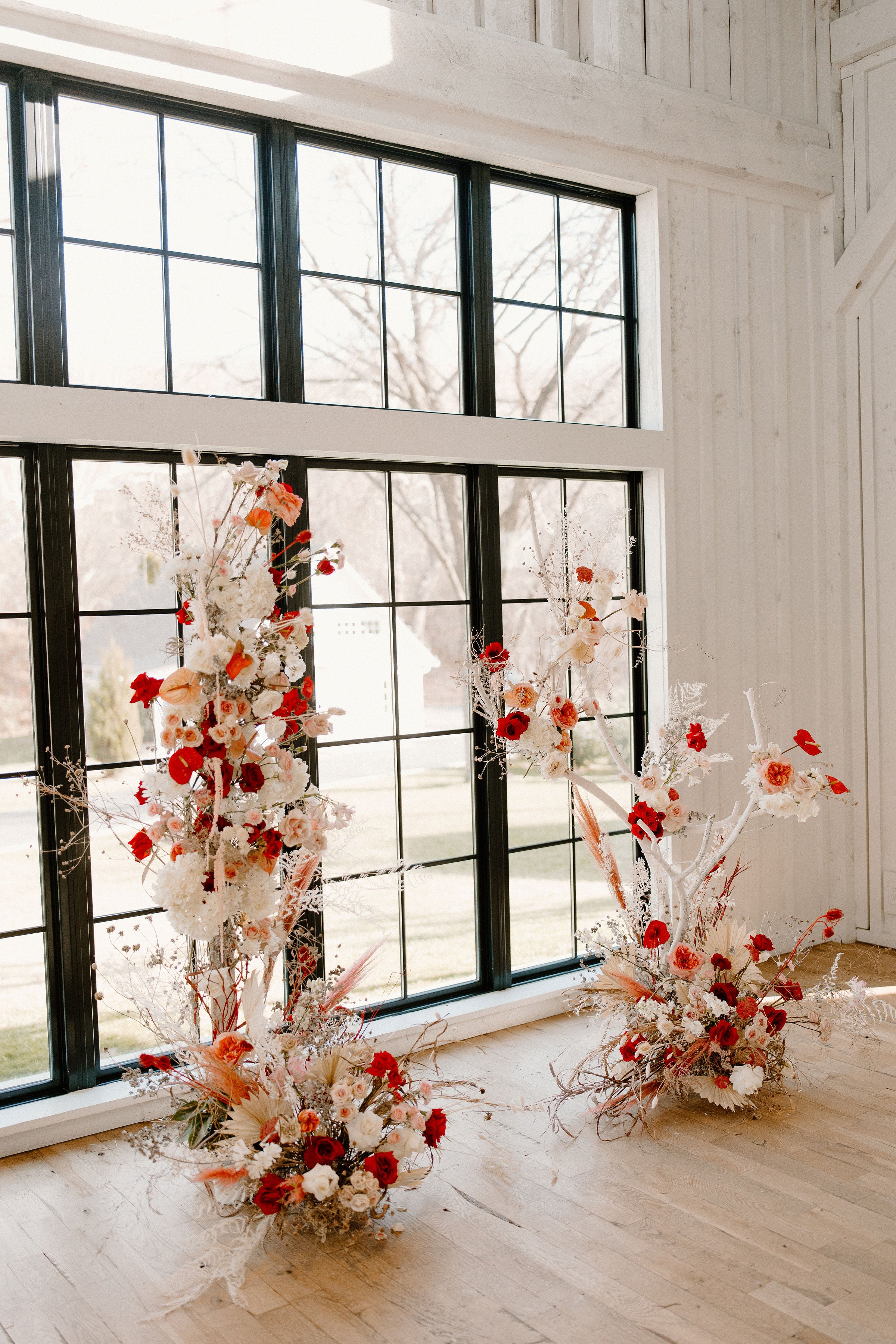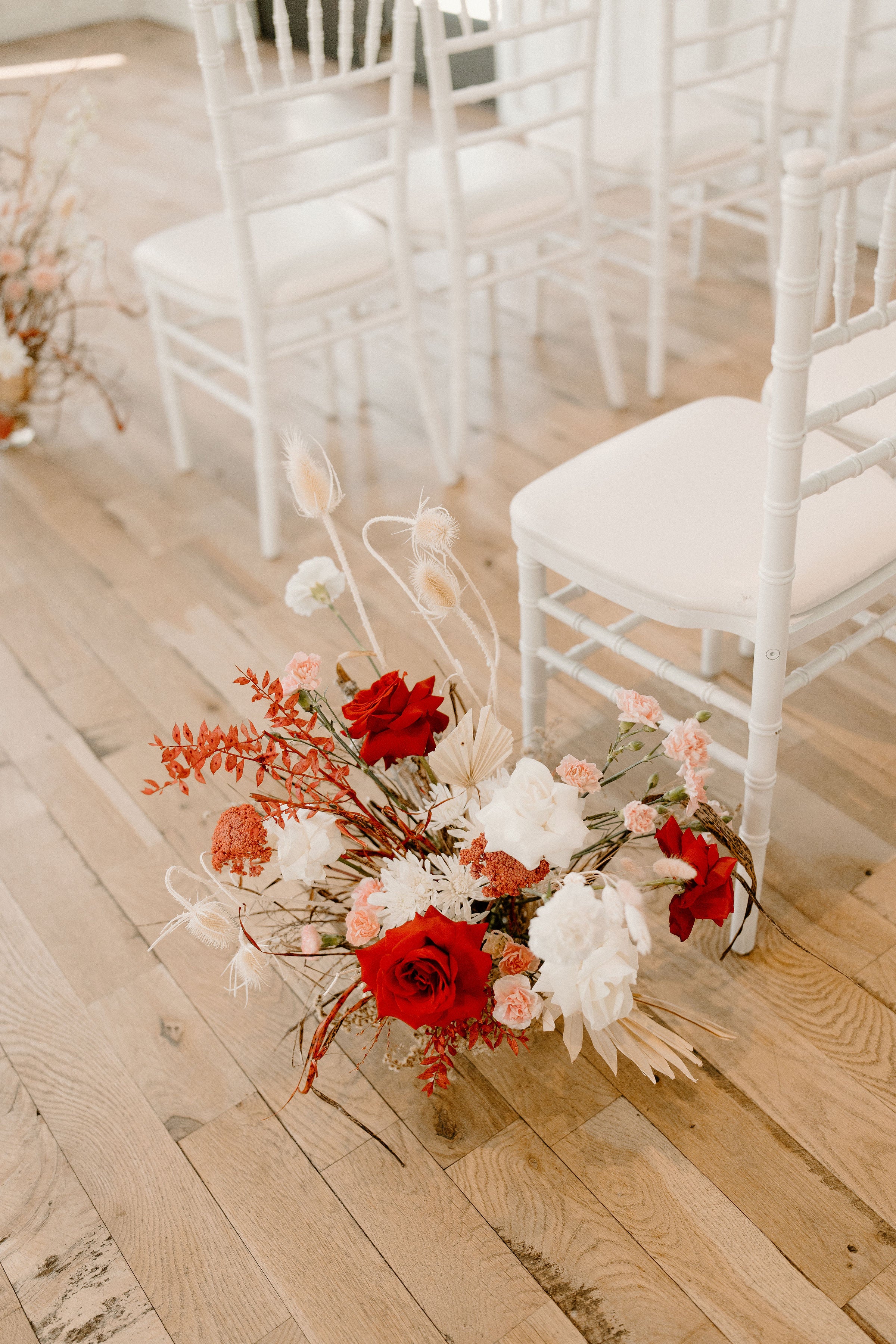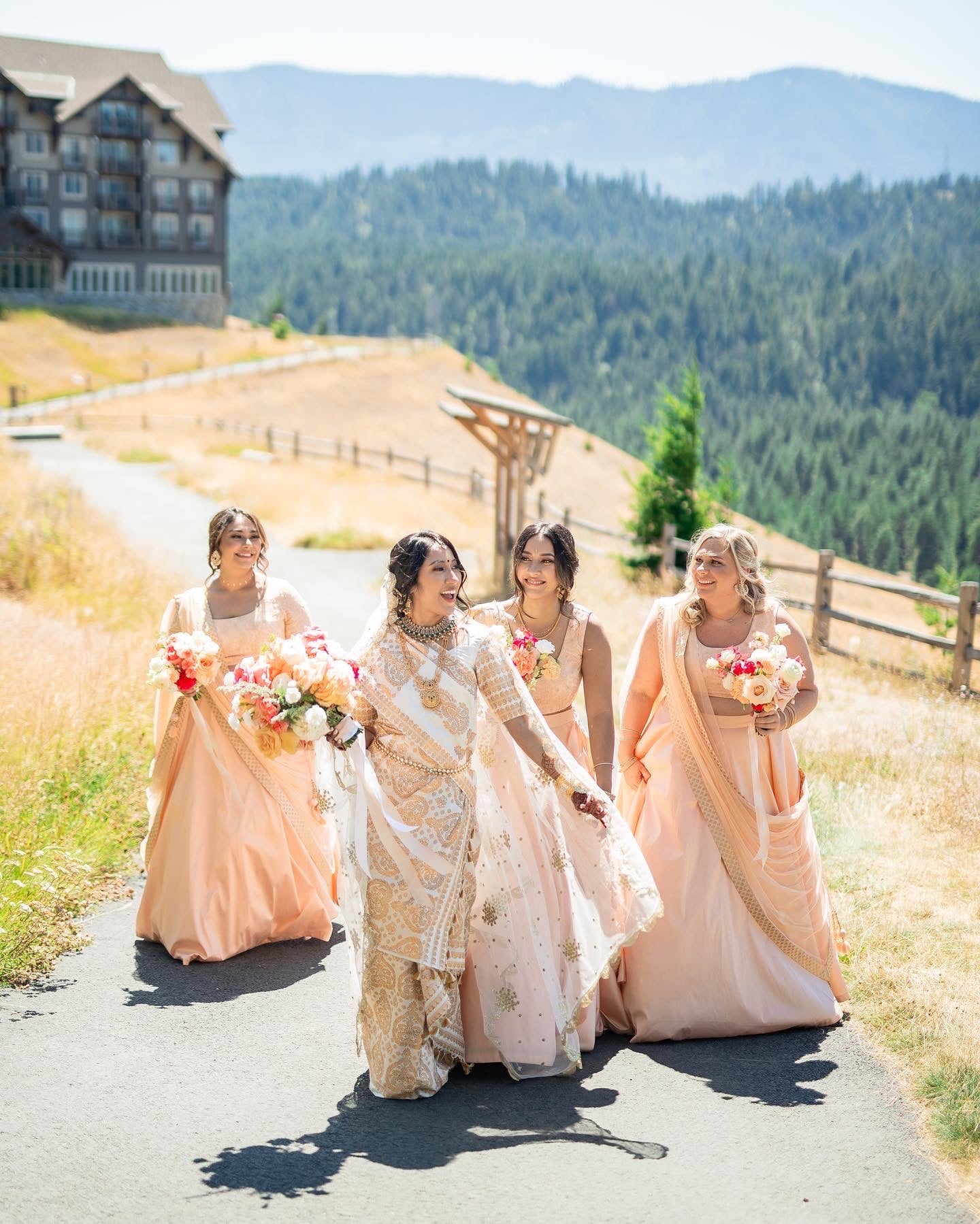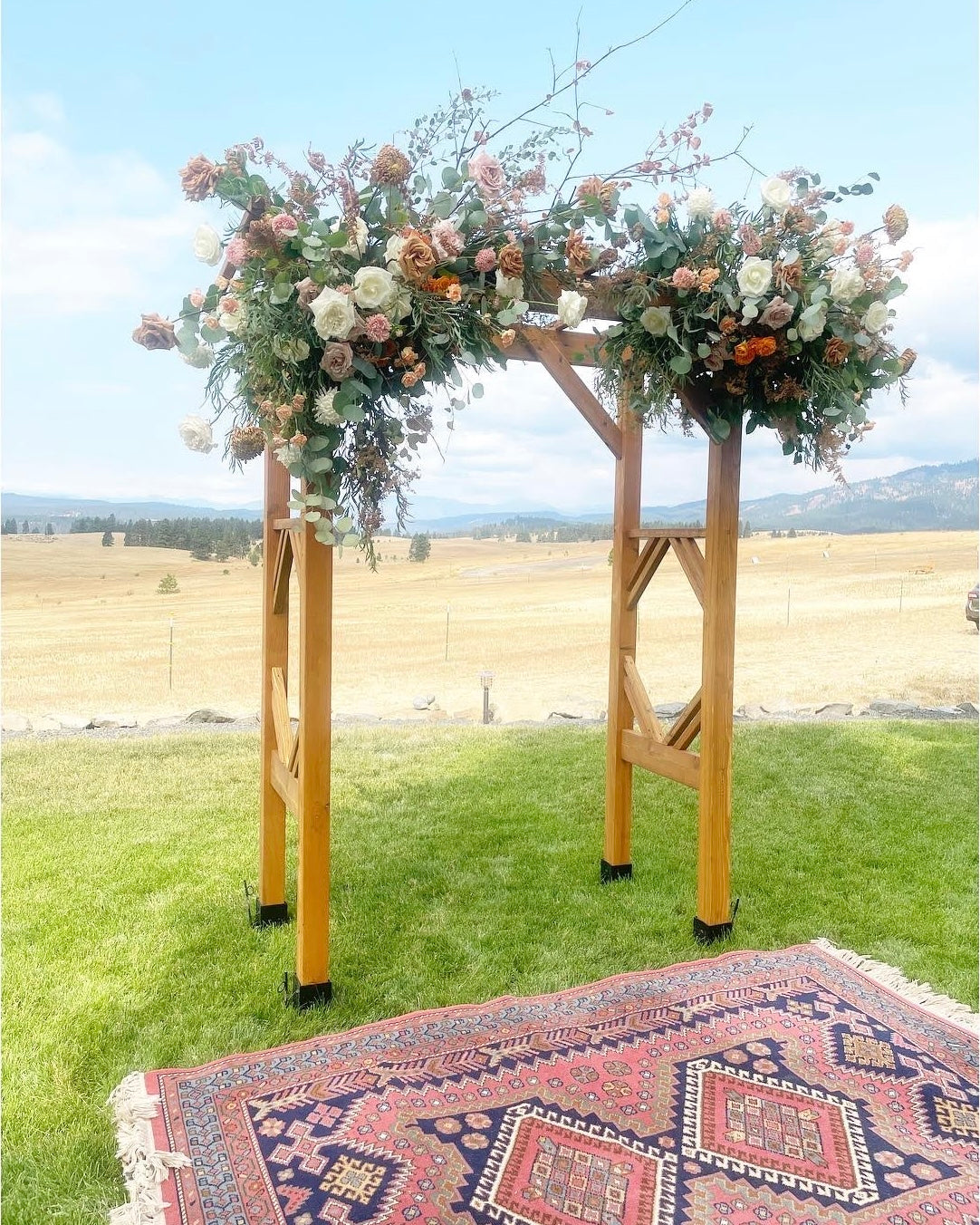 installations, reception design, outdoor ceremonies, indoor ceremonies, altar design, aisle decor, personal flowers, wearables,
Curated Collections
We offer A La Carte Flowers perfect for elopements, bridal or baby showers, micro weddings or farm to table events. Personal flowers & centerpieces, including transferable altar arrangements are an easy no-hassle choice for pick up and transport to your event destination.
Starting at $450 per order
Versatility
From modern bohemian vibes adorning a minimalist high desert elopement, to lush English garden style florals dressing up a coastal wedding, R&S will create something truly unique for your celebration. Collaborating to envision & realize innovative indoor & outdoor installations and styling in all climates, conditions, & season makes the heart sing! Let's create harmonizing florals that hold up in any environment and compliment your event locale and your own personal aesthetic!
Sustainability
R&S cherishes our earth and actively pursues organic, recycled, reusable mechanics & packaging materials. Knowledge of ingredients that hold up best out of water & in extreme outdoor climates allows for greater flexibility in creating sustainable design without compromising quality. R&S excels in keeping your blooms looking fresh all day and evening long, especially if they're being transported and repurposed to multiple locations!
Homegrown
Skagit & Snohomish grown flowers, handforaged foliage, sunkissed dried textures, and freshly blooming backyard pickings are incorporated in the florals to create a natural aesthetic 'as though they grew there'. Specialty ingredients or specific requests may be hand selected & sourced from Seattle wholesalers and farmer's markets. Supporting Washington farms, small businesses and fellow artists in an expanding global community starts at home.
free spirited
R&S hand selects the finest flora, fresh picked off the farms, from local wholesalers & co-ops for each event. R&S focuses primarily on color palette, movement and texture rather than specific types of flowers, though we will make special requests when needed. We believe in relaxed imperfect floral design, more closely relating to what you find in the natural world, while still paying close attention to detail. We discover what gifts Mother Nature has for us on offer, show her off, and give thanks!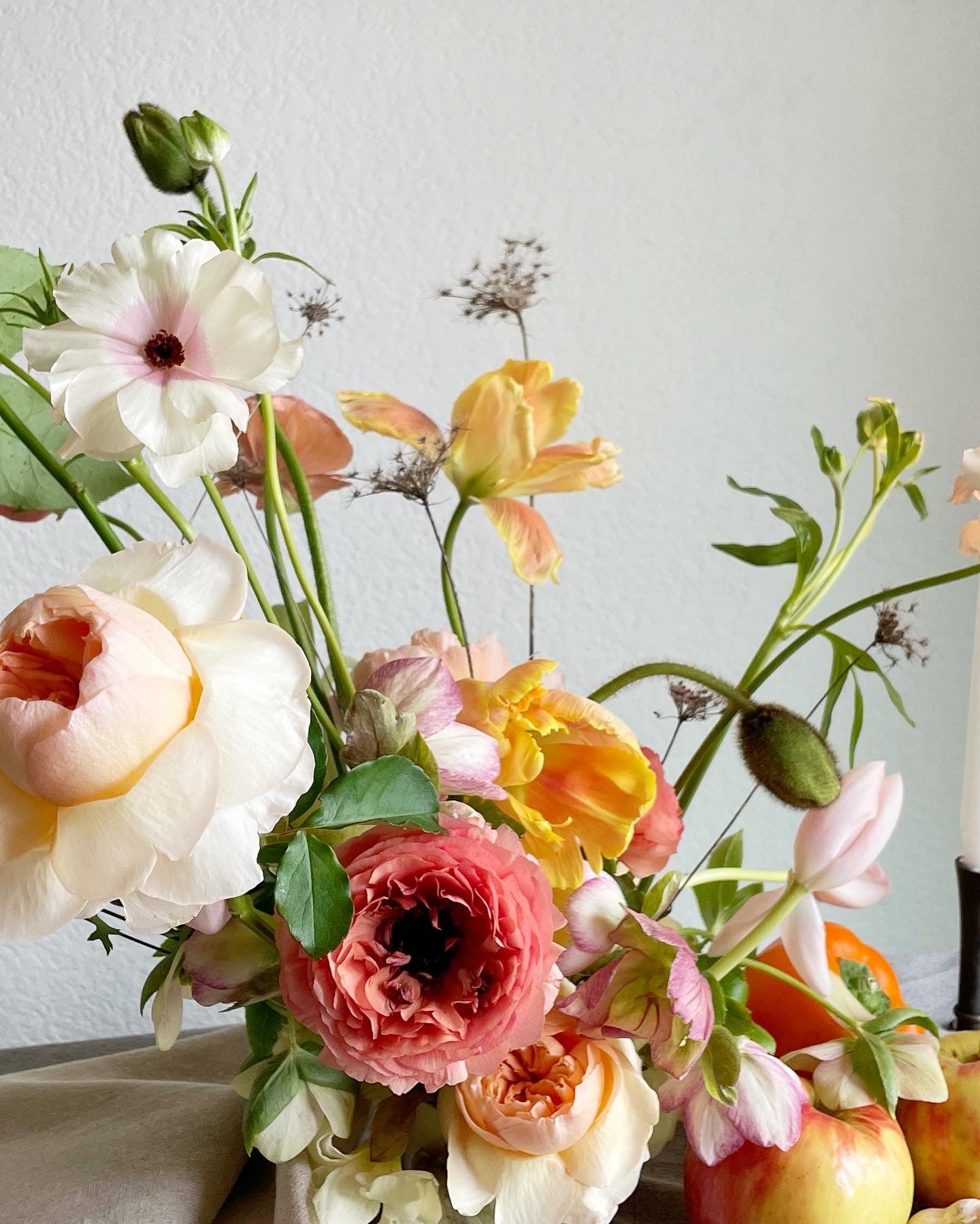 Designer's Choice Seasonal Vase arrangement
Starting at $100.
Glass vase included.
Pick up or delivery in Upper Kittitas County.
Check availability
"Adrian at Rose & Sparrow is a true artist. She was so helpful and receptive to ideas that I had and wanted to incorporate. She really wanted to realize my vision while adding her own expertise to make it even better than I could have imagined. She also took great care in giving us instructions to keep the flowers fresh since they were delivered ahead of time. I love her natural designs and use of materials from the current season and environment around her for her floral designs. She really created the perfect bouquets and also did floral wrist jewelry corsages that turned out amazingly and beautiful boutonnieres that matched our natural, woodsy theme. I would recommend Adrian 110%!"
Michelle D, Snoqualmie WA Private Property Wedding
"I highly recommend Rose and Sparrow for florals for any occasion! Adrian created the bridal bouquet, floral hair pieces, cake topper, and floral installation for our wedding ceremony. Her work was gorgeous, inspired, and helped to make our wedding day as magical and romantic as I had always hoped it would be. Not only that, but she was friendly, professional, and an absolute delight to work with! Adrian shared our enthusiasm for the occasion, worked with us to create our shared vision, and brought it to life in such a joyful and beautiful way. Seeing the bouquets and other florals brought my now wife and me to tears. Thank you Adrian for making our day all the more special!"
Jill B., Stonehouse 101, Roslyn WA Wedding
"Our 2020 wedding was scheduled to take place in a garden so when we postponed and moved venues, I realized that I hadn't thought much about florals. Rose and Sparrow came highly recommended by our venue and it is easy to see why! Adrian was able to get the vibe from a few emails and Pinterest boards. She knocked it out of the park! My bouquet was incredible and had the variety and texture I was looking for. We knew we didn't want an arbor but we still wanted our ceremony space to be framed. She created a stunning installation that captured our wishes perfectly. Simply put, Adrian is an artist and it was a joy to work with her."
Elizabeth A., Stonehouse 101, Roslyn WA Wedding 
"Adrian's work is truly stunning! She created the most beautiful florals for or ceremony space and tables for our intimate air b&b wedding. Everybody raved about the florals and they made our photos so beautiful! She knew my style spot on from just a few emails. Such a wonderful experience!"
Clare S., NaMu Lodge, Leavenworth WA Wedding
"Adrian!!! I never got to talk to you before you left yesterday but OH MY GOODNESS YOU ARE SO AMAZING!!!! The arrangements you and your team made for our wedding were absolutely legendary!!! I could not have been happier. You are a floral genius wizard and I am so thankful to have been able to work with you! Thank you x a million!!"
Tia M., Olympia WA Private Property Wedding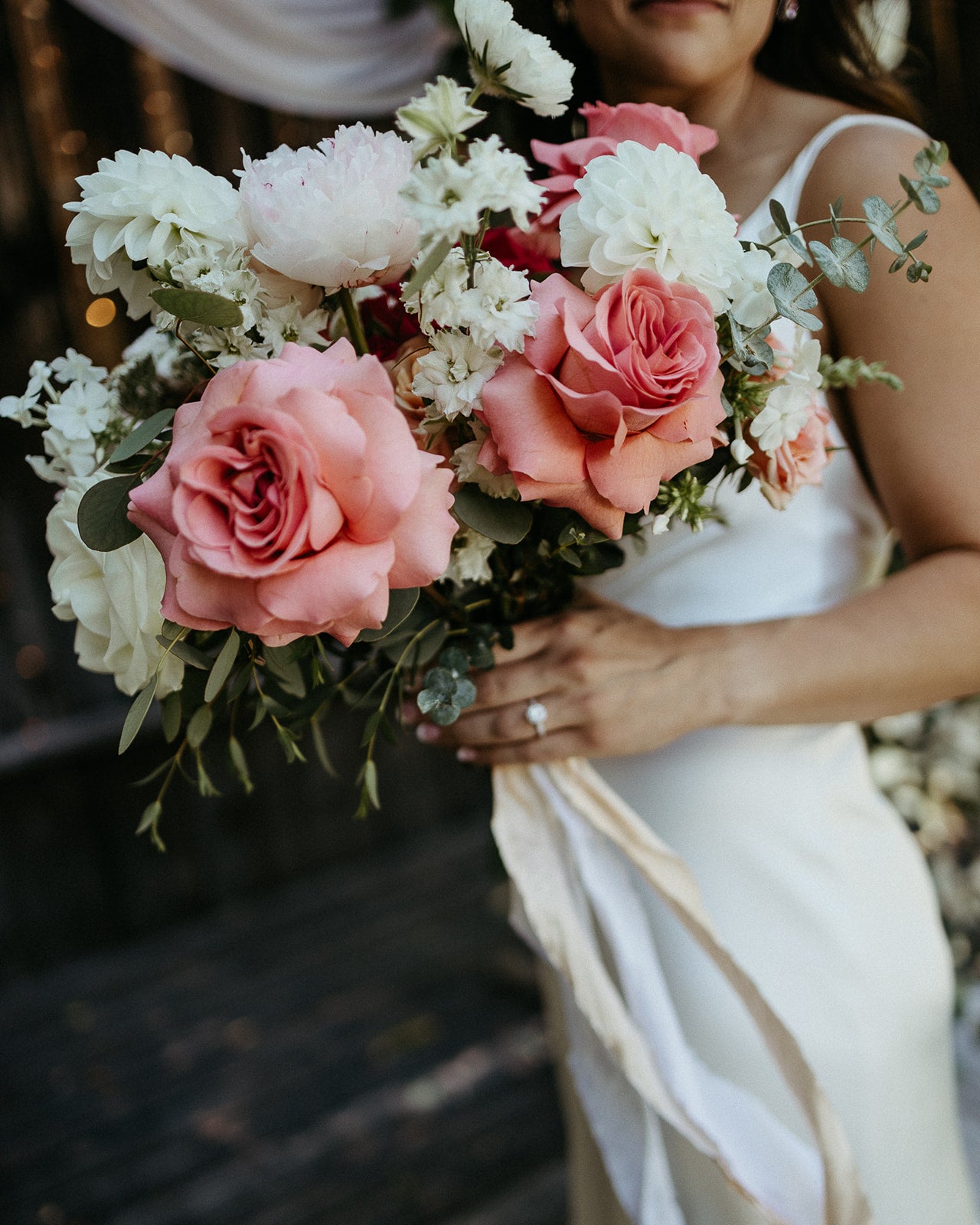 Let's Talk Flowers!
Send details & a date to see if we're the perfect match!
BOOK ME